Carátulas fáciles para tus CD/DVDs
KoverArtist es una aplicación con la cual podremos crear de una manera sencilla carátulas para los estuches de CDs y DVDs.

Hace unas horas ha sido actualizada a la versión 0.7.4 con esta lista de cambios:

Added missing "Hide title text on front side" option. Thanks to filochard for reporting!
* Allow program start even if no case definitions are found.
* Use the default case if a loaded project uses an unknown case.
* Added debug and trace log-output commandline options. Default log output level is now info.
* Fixed switching to the new disc's tab page when a new disc is added.
* Fixed disc tabs handling when the number of discs is changed in the project page.
* Fixed a crash when loading a project when a current project exists.
* Fixed image file names in saved projects.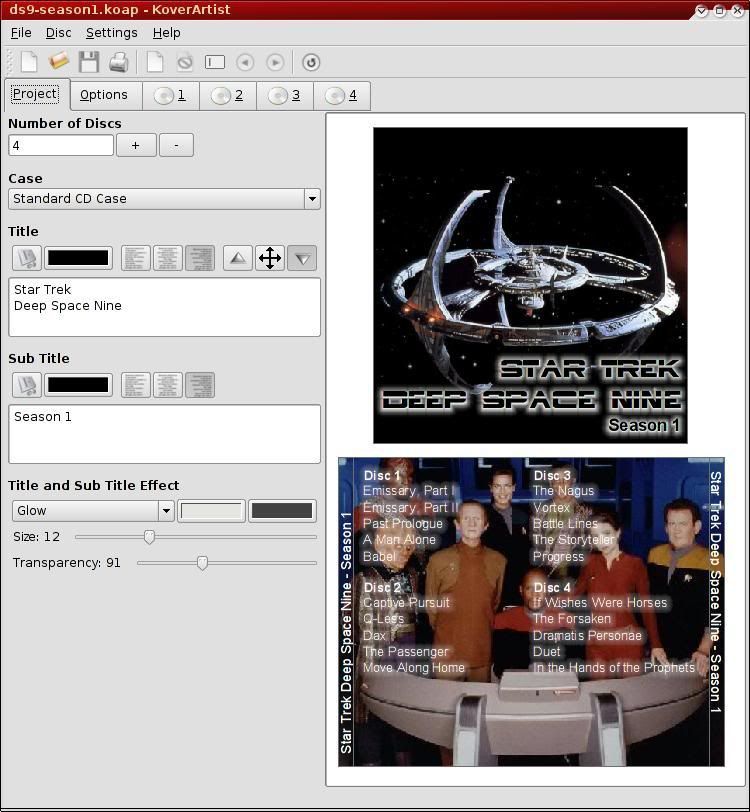 Lo podemos instalar en Ubuntu 11.04 agregando este PPA:

sudo add-apt-repository ppa:taferner/koverartist
sudo apt-get update
sudo apt-get install koverartist

o actualizar si ya tenemos el PPA agregado a nuestras fuentes con:

sudo apt-get update
sudo apt-get upgrade

fuente